QVV Image Viewer and Browser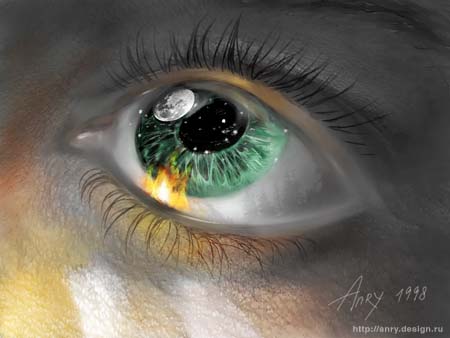 WARNING: This page hold old releases of QVV. It is still kept for archive reasons and for support Qt versions pre 4.x. For newest QVV and QVV support for Qt 4.x+ check this page: http://cade.datamax.bg/qvv. Thanks!
Short Description
QVV is image viewer based on TrollTech's Qt Toolkit.

NOTE: QVV 0.16 AND LATER VERSIONS REQUIRE QT 3.x!
QVV allows you to browse directories with lynx-like interface, view images browse next/prev image while showing image window or in the directory list, multiple image windows and directory browsers can be opened/closed with a single key, panning easy with arrow keys or mouse and few other things as well.
Author

  Vladi Belperchinov-Shabanski "Cade"
  mailto:cade@biscom.net
  mailto:cade@datamax.bg
  http://cade.datamax.bg

Feel free to contact me anytime with any notes/remarks you have about QVV. Thank you in advance!
Logo!
The image that is used as QVV Logo and on the top of this page is called `Human Dreams'.

It is artwork by Anry and is used with permission:

  author: Anry
  email:  anry AT amur.ru or anry_nemo AT mtu-net.ru
  http:   http://anry.design.ru/
  name:   human_dreams_low.jpg
  size:   24670 bytes
  md5:    b2c3cb1e5b1d6049833af82f4ea6395b

RPM
Find RPM packages of QVV on Google: click here.
Download and Screenshots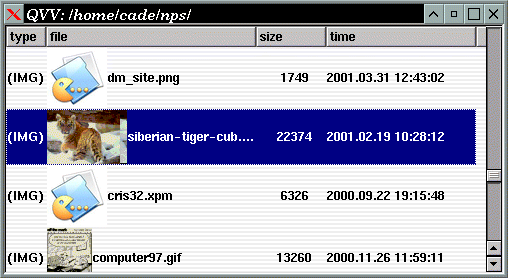 COPYING
Sun Oct 28 2001
17'976 bytes

HISTORY
Sat Aug 14 2004
2'079 bytes